Custom Mechanical Solutions is a commercial and industrial mechanical equipment representative based in the Pacific Northwest. We strive to be the premier provider of integrated HVAC solutions in all markets we serve.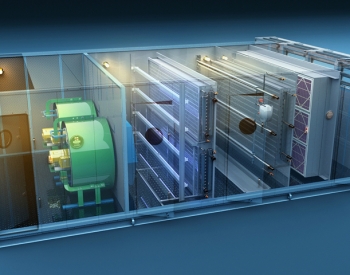 OUR PRODUCTS
We represent the best manufacturers in the industry and offer an extensive array of products to meet the most demanding building performance requirements. Our salesforce possesses deep product knowledge from leading vendors, so you will know our recommended solution includes only products suitable for your building's needs.
Building energy efficient solutions has been an instrumental part of our growth and success as a company. Sustainable HVAC solutions that provide low energy requirements, minimize the waste stream, and offer a high level of comfort are integral parts of every HVAC system design and implementation we build. Our experience implementing sustainable mechanical systems means your heating and cooling systems are reliable today – and built for the future.
SPECIAL PRODUCTS GROUP
CMS created the Special Products Group (SPG) to provide expert product support, increase responsiveness to the customer, and expand our commitment to engineering expertise across our entire line card. The Special Products Group is dedicated to providing timely and accurate engineering support during all project phases – from design, pricing, and submittals to ordering, installation, and commissioning.  Each Applications Engineer is factory-trained as a product expert on specific product lines, while maintaining CMS's commitment to provide best-in-class customer service.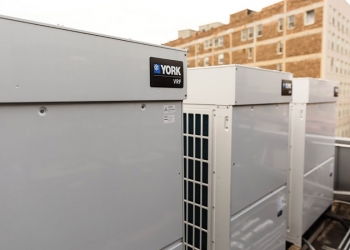 LINE CARD
BY CATEGORY
HEAT PUMPS
Multistack – Modular air-to-water and water-to-water heat pumps
Samsung – VRF heat pumps and split condensing units
WaterFurnace – Air-to-water and water-to-water heat pumps
HUMIDIFIERS
DriSteem – Premier provider of humidification, evaporative cooling, and water treatment systems
Humidifirst – Energy-saving ultrasonic humidifiers
PACKAGED EQUIPMENT
Alliance Air Products – Custom DX and Evap condensing air handlers
Bousquet Technologies (BTI) – Custom packaged DX units
ChangeAir – Packaged DX heat pump classroom unit ventilators
Innovent – Custom DX heat recovery units
SEMCO – Packaged dehumidification air handling units
Valent – Packaged DOAS systems, custom DX rooftop units, and water source heat pumps
WaterFurnace – Water source heat pumps
York – Packaged rooftop units and vertical self-contained AHUs
PRESSURE CONTROL AND AIRFLOW MEASUREMENT SYSTEMS
CRC – Critical environment airflow monitoring and control systems
MK Plastics – Lead/lag redundant fan control systems
Paragon Controls – Airflow measurement systems, fan array flow measuring system
JCI – Variable frequency drives
Yaskawa – Variable frequency drives
TERMINAL DEVICES
Carson Solutions – Displacement chilled beams
ChangeAir – Classroom unit ventilators and fan coil units
Critical Room Control (CRC) – Venturi air valves with integral airflow measurement
Enviro-Tec (ETI) – VAV Boxes and fan coils
International Environmental Corporation (IEC) – Fan coil units, vertical stack fan coils, blower coils
JCI – Underfloor air systems, VAV terminals, fan coils, and blower coils
Krueger – VAV terminals, DOAS VAV, HEPA fan/filter units, chilled beams
MDL Solutions – Architectural fan coils, radiators, trench units, and cassette units
SEMCO – Chilled beams and induction units
Vulcan– Finned tube, convectors, and radiant cooling/heating panels
WATER CHILLERS & RECOVERY CHILLERS
Multistack – Modular and packaged air cooled and water cooled chillers, premium efficiency magnetic bearing chillers, and heat recovery chillers
Samsung – packaged air-cooled chillers and heat pumps
York – Complete line of air cooled, water cooled, and heat recovery chillers
WATER TREATMENT
DriSteem – Water softening and Reverse Osmosis (RO) water treatment skids
General Water Systems – WAVE non-chemical pulsed water treatment